---
---
Contact
Kirkham Young Ltd.
7 Watch Oak Business Centre, Chain Lane, Battle, East Sussex TN33 0GB
T

+44 (0)1424 777745

F

+44 (0)1424 777746

E
Wales to increase medical training
20/07/2018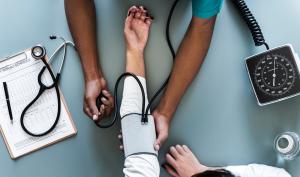 The Welsh Government is set to increase medical school places in North Wales after concerns of insufficient GP coverage.
Sources say 20 new medical places will be available from 2019 at Cardiff University and Bangor University, with another 20 places to be shared between Swansea University Medical School and Aberystwyth University.
It is thought that the best way to expand medical education is through collaboration between existing universities.
Bangor University vice-chancellor Professor John Hughes said: "This development, starting in 2019, will allow us to rapidly expand the medical education currently provided at Bangor University and introduce more medical students to north Wales, which will no doubt be of benefit to patients and the public in the region."
The new places will allow students to undertake most of their study in community-based settings and meet the initiative by the Welsh Government to deliver training closer to home.
Royal College of General Practitioners Wales chair Dr Rebecca Payne said: "It's particularly pleasing to see the commitment to community-based settings.
"This will allow doctors graduating in Wales to be confident working in the rural areas where they are needed most. We look forward to many of these new doctors choosing general practice in the future."
Calls have been made to create a new medical school in North Wales; however, proposals were dismissed as being too long and too costly to implement.

---