---
---
Contact
Kirkham Young Ltd.
7 Watch Oak Business Centre, Chain Lane, Battle, East Sussex TN33 0GB
T

+44 (0)1424 777745

F

+44 (0)1424 777746

E
UK biotech unaffected by the looming Brexit
28/12/2018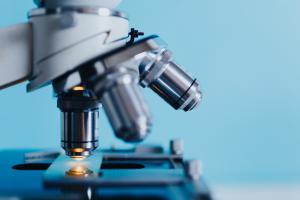 The biotech industry in the UK is booming with expansions and job opportunities, making it one of the most promising areas of the British drug industry.
In the first eight months of 2018, the sector received nearly £1.6 billion from investors.
A science park in the Hertfordshire town of Stevenage hosts four biotech firms and is anticipated to provide major breakthroughs in the field, giving further encouragement to future investors.
The UK has more than 60 biotech firms specialising in cell and gene therapy, making the country the second-biggest in the world undertaking such work.
Keith Thompson, who set up the Stevenage centre and is the CEO of Cell and Gene Therapy Catapult (CGT), strongly believes that making cells and genes into living medicines is a much better solution for cures than merely treating symptoms.
Thompson remains optimistic despite the threat of Brexit: "We're trying to take the UK science into a new industry and not let it bleed offshore."
Three new government-funded treatment centres are in the works where patients can receive cell and gene therapies. Labelled Advanced Therapies Treatment Centres, Newcastle University and Newcastle Hospitals NHS Foundation Trust have been awarded one of three centres to revolutionise the management of incurable diseases.

---