---
---
Contact
Kirkham Young Ltd.
7 Watch Oak Business Centre, Chain Lane, Battle, East Sussex TN33 0GB
T

+44 (0)1424 777745

F

+44 (0)1424 777746

E
Scottish university to undergo recruitment drive
09/10/2018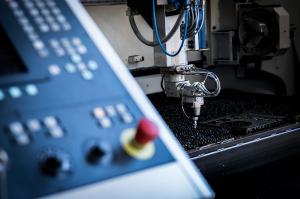 The University of Strathclyde in Glasgow, Scotland has announced that it will open up a number of research and development opportunities at its Fraunhofer Centre for Applied Photonics.
Earlier this year, the institution benefited from a £5 million investment injection from the Scottish Government and Scottish Enterprise, and was intended to be used for the second phase of the university's growth.
The money is now expected to fund 10 scientists and five students to work on "varied and challenging" roles in photonics, lasers and optical systems.
In a statement released by the Fraunhofer Centre to recruit new researchers, it was said: "We welcome applications from people at all stages of their career and we value our team being diverse in every way.
"Candidates will most likely have a strong academic or industrial R&D record in photonics or opto-electronics and a demonstrable ability to work collaboratively and independently, to defined timescales, together with a commitment to commercially-orientated research and development.
"They will play a key role in developing new project ideas."
The University's Technology and Innovation Centre, which specialises in laser technologies, is at the heart of Scotland's £740 million-per-year photonics development society. The Fraunhofer Centre will work alongside UK companies to boost competitiveness and develop state-of-the-art products.

---