---
---
Contact
Kirkham Young Ltd.
7 Watch Oak Business Centre, Chain Lane, Battle, East Sussex TN33 0GB
T

+44 (0)1424 777745

F

+44 (0)1424 777746

E
Scotland to benefit from employment boom in the life sciences sector by 2027
26/06/2018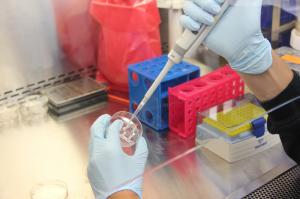 The life sciences industry in Scotland is expected to benefit from more than 760 new skilled jobs in the next decade, according to a study.
Data from the Association of British Pharmaceutical Industry (ABPI) suggests that if growth in research and development increase with government targets, Scotland could experience a surge in job creation, and a turnover of £57 million by 2027.
Glasgow and Edinburgh, the traditional hubs for investment, are expected to draw in the increased growth, with higher education institutions like the Universities of Edinburgh and Strathclyde already working alongside pharmaceutical companies to innovate and manufacture new drugs.
This follows the recent announcement of the Medicines Manufacturing Innovation Centre opening in Renfrewshire in 2023, which is likely to create 80 new roles and draw £80 million in funds for research and development.
ABPI's figures are based on the assumption that funding for R&D in Scotland's life sciences sector will rise to £76 million by 2027, in comparison to the £41 million it received in 2015.
The investment is aimed at helping the UK reach a similar level of funding to that of other prominent world economies like the US, Germany and Japan.
The study further anticipates that if investment rose to 3 per cent of GDP by 2027, the country could benefit from £103 million of growth, and an extra 1,387 skilled jobs.

---