---
---
Contact
Kirkham Young Ltd.
7 Watch Oak Business Centre, Chain Lane, Battle, East Sussex TN33 0GB
T

+44 (0)1424 777745

F

+44 (0)1424 777746

E
NHS to recruit 1000 social prescribers
29/01/2019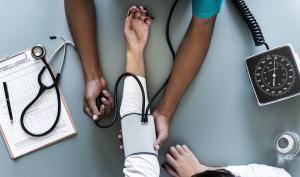 To ease GP workload, the NHS plans to recruit 1,000 social prescribing 'link workers' into general practice by 2021.
It is expected that social prescribing staff will assist patients to access a range of non-medical services. The proposal is due to be approved by the NHS Board later this week and is aimed to ease the load for GPs so they can focus on the patients that require actual medical service.
Dr Nikita Kanani, NHS England's acting medical director of primary care, said: "We will be recruiting a substantial number of people to support general practitioners over the next five years, to help ease the workload and pressures that we know general practice is under. But we see the network of social prescribers as a fundamental change to the way primary care operates and vital to the future. Recruiting social prescriber link workers will be a priority target."
There is emerging evidence that community services like exercise or art classes, history groups and even ballroom dancing can boost health and wellbeing rather than prescribing pills and other treatments.
Social prescribing is becoming a popular method among GPs in recent times and statistics reveal that one in four GPs use it as a referral method.
The social prescribing staff to be recruited are anticipated to look after 900,000 appointments a year from 2023/24.

---