---
---
Contact
Kirkham Young Ltd.
7 Watch Oak Business Centre, Chain Lane, Battle, East Sussex TN33 0GB
T

+44 (0)1424 777745

F

+44 (0)1424 777746

E
New research facility in Northern Ireland to create jobs
08/02/2019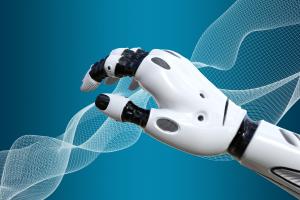 Robot Exchange, a UK robotics start-up firm is creating seven jobs in the new research and development facility in Lisburn.
Established in Nottingham over a year ago, the firm specialises in robotic process automation (RPA) to assist with automating repetitive tasks in office administration so as to increase efficiencies and create cost savings.
The company's chief executive, Andy Wallace, said: "Our RPA solution uses software robots to capture data and manipulate applications in the way a human would. They interpret, trigger responses and communicate with other software applications in order to perform a variety of repetitive tasks.
"This R&D project in Lisburn will involve designing, developing and testing new ways to organise and integrate systems for our RPA solution.
"We chose Northern Ireland as the location because of the availability of skilled developers and the support from Invest NI, who as well as providing financial assistance helped us to clarify our vision."
A funding of £125,294 has been provided from Invest NI for the Lisburn venture and is expected to deliver innovation in machine learning and artificial intelligence. The research project will involve designing, developing and testing new approaches to organise and integrate systems to further enhance the firm's RPA solution.
Dr Vicky Kell from Invest NI, said: "The Robot Exchange is a company that recognises the importance of R&D to business growth and is investing early in its lifecycle to stay ahead of the competition. Investment in R&D results in competitive advantage, increased sales and, hence, growth."

---