---
---
Contact
Kirkham Young Ltd.
7 Watch Oak Business Centre, Chain Lane, Battle, East Sussex TN33 0GB
T

+44 (0)1424 777745

F

+44 (0)1424 777746

E
New research centre to create hundreds of science jobs
14/12/2018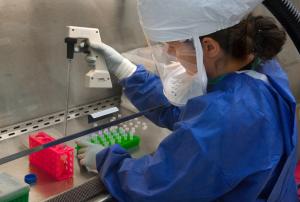 A brand new multimillion-pound biopharmaceutical research facility is set to create hundreds of science and medical jobs in the Slough area.
International biopharmaceutical firm UCB has revealed that it will be constructing a new £200 million centre for the research and development of pharmaceuticals in the "wider Slough area", creating around 650 "highly-skilled" science jobs.
The centre will mark the company's second in the area, with its first located near Salt Hill, and is being constructed as part of UCB's planned investment of £1 billion in the UK over the next five years.
The company's commitment is also part of a new collaboration between the government and the life science industry, which has seen £79 million of the government's money being invested in the field. Specifically, the funding is expected to contribute to the costs of studying five million healthy people in order to develop new diagnostic tests using artificial intelligence.
According to Wendy McGuide, corporate account manager at Thames Valley Chamber of Commerce, the choice of Slough as the location for the new hub is particularly exciting for the region.
"With a thriving business community, regional infrastructure links including an array of projects that will make the area even more popular such as Western Rail Link Access to Heathrow, it is easy to see why it has become the town of choice for so many," she said.
Jean-Christophe Tellier, UCB's chief executive officer, added that the firm is thrilled to be adding another major research and development hub to its UK portfolio.
"It will enable us to build upon our numerous active collaborations with UK universities, biotechs and medical research charities, and continue our successful track record of bringing innovative medicines discovered in the UK to patients globally."

---