---
---
Contact
Kirkham Young Ltd.
7 Watch Oak Business Centre, Chain Lane, Battle, East Sussex TN33 0GB
T

+44 (0)1424 777745

F

+44 (0)1424 777746

E
New international research partnerships to generate jobs and growth
22/01/2019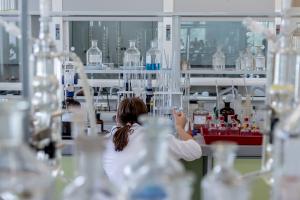 Science and Universities Minister Chris Skidmore has announced a number of new international research partnerships that will put the UK at the forefront of finding solutions for global challenges to generate jobs, opportunities and growth.
Of the 28 projects announced, UK researchers will work together with international counterparts to explore difficult medical issues like anti-microbial resistance, developing the next generation of eco-friendly packaging and using the latest AI technology to improve the lives of those with dementia.
A government investment of £279 million will be made through the modern Industrial Strategy to fund the projects, which ensures the UK looks at improving the lives of people and the productivity of the country.
Chris Skidmore said: "The UK has a reputation for globally influential research and innovation, and is at the centre of a web of global collaboration – showing that science has no borders.
"We have a strong history of partnering with other countries – over 50 per cent of UK authored research involves collaborations with international partners.
"The projects being announced today reinforce our commitment to enhance the UK's excellence in innovation at home and around the world, driving high-skilled jobs, economic growth and productivity as part of the modern Industrial Strategy."
International collaborators for the projects include USA, Canada, Japan and Republic of Korea.

---