---
---
Contact
Kirkham Young Ltd.
7 Watch Oak Business Centre, Chain Lane, Battle, East Sussex TN33 0GB
T

+44 (0)1424 777745

F

+44 (0)1424 777746

E
New healthcare technology jobs in Glasgow
11/09/2018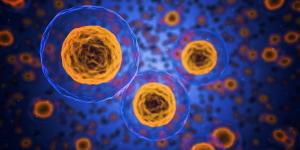 Council pension fund Strathclyde Pension Fund has approved an investment of £20 million to develop innovative diagnostic, treatment and monitoring technologies for the healthcare industry in Glasgow.
The investment is expected to raise up to £150m to invest in start-up health technology companies and bring in an influx of healthcare technology jobs to the area.
Strathclyde Pension manages retirement savings for the staff at Glasgow City Council as well as neighbouring local authorities in the west of Scotland, and is one of the two biggest Local Government Pension Scheme funds with over 230,000 members and £20 billion worth of investments.
Councillor Allan Gow, Chair of the Pension Fund and City Treasurer, said: "This is a great opportunity – for the fund and its members, but also for Glasgow and the whole city region.
"We're going to see members' savings working hard for them and their retirements, but also creating skilled jobs on their doorstep.
"A large, diverse fund like ours has investments all over the world – and I've no doubt many of them seem remote to members, whether they are paying in every four weeks, or already drawing their pension.
"This is different. It is an investment in their own future, but also an investment in the communities where they live and work."
The pension fund ranks within the top 20 UK pension funds and within the top 50 European pension funds.
The fund is also expected to make a £30 million investment with Beechbrook Capital.

---