---
---
Contact
Kirkham Young Ltd.
7 Watch Oak Business Centre, Chain Lane, Battle, East Sussex TN33 0GB
T

+44 (0)1424 777745

F

+44 (0)1424 777746

E
New Birmingham care home to create jobs
01/02/2019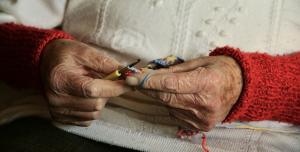 A dementia-friendly care home facility is set to open in north Birmingham and is anticipated to create 80 new jobs as a result.
Valued at £8 million, MACC Care is set to open the doors to Abbey Rose care home after a 15-month development schedule.
The property will be located in Marsh Hill, Edington, and will be equipped with 84 beds, circadian tuneable lighting in every bedroom, a hair salon, wellness centre, pub and cinema.
On the medical front, the facility will offer bariatric care as well as provide for patients with dementia.
Care home manager at MACC Care, Sharon Medhurst, said: "We are hugely excited about the move to the new Abbey Rose care home and the opportunity it gives us to expand our services.
"The new site has been thoughtfully designed to offer state of the art facilities to our residents and continues MACC Care's tradition of excellent care delivery in a fantastic environment.
"Our investment in Erdington is not just in providing exceptional care for local people, it will also bring about jobs and training positions.
"We plan to offer nurse's assistant placements and on-site training for healthcare professionals by linking with education providers.
"We will also provide regular professional development seminars and assessments for our employees. We believe it will be one of a kind in Birmingham."

---