---
---
Contact
Kirkham Young Ltd.
7 Watch Oak Business Centre, Chain Lane, Battle, East Sussex TN33 0GB
T

+44 (0)1424 777745

F

+44 (0)1424 777746

E
Medical supplier announces hundreds of medical jobs
18/12/2018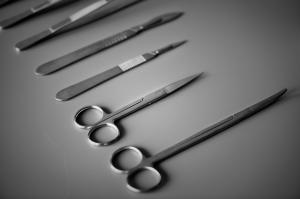 Healthcare manufacturer and supplier Unisurge is set to boost production by as much as 50 per cent, which is expected to create hundreds of new medical jobs in the next year.
The Newmarket firm currently employs around 300 staff members, including 200 at its head office and another 50 at sites in Soham and Castleford.
The expansion is the result of a £3.5 million funding injection from HSBC UK, which will result in the creation of two extensions to its premises and is expected to increase the firm's annual turnover from its current level of £40 million.
Unisurge, which is responsible for creating a number of medical products such as surgical instruments and products for operating theatres, will use the extended space at Farboud Innovation Park to create around 100 new medical jobs, which is expected to increase production capacity by up to 50 per cent.
According to the firm, the extensions will include the introduction of innovative IT systems that will streamline production flow, as well as a facility that will be made available to the NHS for training and education.
Commenting on the news, John Farboud, chairman of Unisurge said: "Our investment in state-of-the-art facilities demonstrates our commitment to providing service excellence to our customers and partners.
"The expansion has also meant we are recruiting the very best local talent to ensure our customers receive exactly what is required for their procedures.
"We're looking forward to being fully operational and are excited about the growth potential."
The extension follows the firm's 2016 acquisition of Pennine Healthcare and is expected to future-proof the firm, supporting any foreseeable business opportunities which provides a technically-advanced production operation.

---