---
---
Contact
Kirkham Young Ltd.
7 Watch Oak Business Centre, Chain Lane, Battle, East Sussex TN33 0GB
T

+44 (0)1424 777745

F

+44 (0)1424 777746

E
Medical students need to double to keep the NHS alive
29/06/2018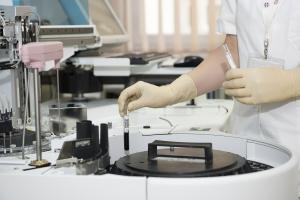 Doctors' leaders have said the number of medical students in training needs to double to keep the NHS thriving.
According to an analysis from the Royal College of Physicians (RCP), the increase in obesity and an "explosion" in genomic medicine requires medical students entering medical college to rise to 15,000.
The analysis found the health service will require at least 7,120 extra senior hospital doctors by 2030 to fulfil the predicted 47 per cent rise in demand. With nearly 220 consultants retiring each year, the number is expected to rise within the next 12 years especially since many seem to leave the profession before retirement.
RCP found that the NHS was currently short of 2,330 consultants.
The incoming president of RCP in the recent annual conference, Dr Andrew Goddard said: "'If we're to meet the needs of patients by 2030 from a home grown source, we really don't have any choice but to double our medical student numbers because quitting on the workforce issue is not an option."
The drop out rate of medical students is currently around 5 per cent and the decline of junior doctors is estimated to be about 10 per cent due to early exits or going abroad for specialist training as consultants and GPs.
A spokesman from the Department of Health and Social Care said: "We are absolutely committed to ensuring the NHS has the staff it needs to meet increasing patient demand both now and in the future. That's why we announced a 25 per cent increase in training places for doctors, nurses and midwives, in addition to measures designed to retain and attract staff back to the NHS."

---