---
---
Contact
Kirkham Young Ltd.
7 Watch Oak Business Centre, Chain Lane, Battle, East Sussex TN33 0GB
T

+44 (0)1424 777745

F

+44 (0)1424 777746

E
Medical manufacturer eyes growth following funding injection
11/01/2019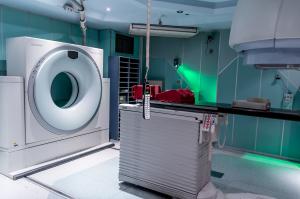 After securing a seven-figure investment deal from HSBC UK, a medical manufacturing company based in York is eyeing significant growth over the coming year.
Established in 2015, York Instruments is expecting to use the funding to improve its turnover and create a number of jobs to assist with the design and development of new equipment to address global demand, coming especially from customers in North America.
The company is known for its core magnetoencephalography (MEG) technology, initially developed by the University of York's Neuroimaging Centre, which is used in medical brain scanners to diagnose and treat a number of brain disorders, tumours and injuries.
Chief operating officer of York Instruments, John Fulford, said: "We're a young business so it was critical that we secured the necessary capital to help finance the build of our new scanner to meet customer orders. There are currently just 200 MEG scanners world-wide, but we believe there is a potential market for over 2,000 units – so we have significant opportunity for growth. With HSBC UK's backing, we're ideally positioned to push forward with plans to capture this market."
The business reported that much demand was coming from large sports organisations like the National Football League (NFL) to treat sporting injuries. Venturing into this marketing is therefore expected to boost job creation to meet designing and manufacturing expectations.
HSBC UK's relationship director for corporate banking, Tom Sikora, commented: "York Instruments is a great example of the type of dynamic and export hungry businesses we're proud to support. The company is a highly specialised manufacturer that is focused on pursuing innovation and looks to the global marketplace to do business. We're excited to see what the next year has in store for it."

---