---
---
Contact
Kirkham Young Ltd.
7 Watch Oak Business Centre, Chain Lane, Battle, East Sussex TN33 0GB
T

+44 (0)1424 777745

F

+44 (0)1424 777746

E
Increase in opportunities for hospital optometry
03/08/2018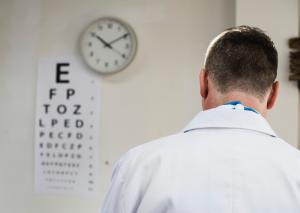 The arena of hospital optometry has undergone significant advancements in the last five years, according to Optometry Today.
With the introduction of intravitreal treatments for medical retina, as well as an ever-growing demand from the ageing population, ophthalmology departments have struggled with capacity. The solution seemed to be to increase the workforce by extending the role of hospital optometrists to ophthalmology so that they could also look after areas like medical retina, glaucoma, diabetic and corneal clinics.
Helen Peregrine, an IP-qualified hospital optometrist and deputy head optometrist at East Sussex Healthcare NHS Trust, said: "Now more than ever is an ideal time for community optometrists to consider specialising in hospital optometry. The core roles alone provide a higher level of speciality, which can also be applied into community practice."
Optics will always remain the basis of optometry; however, the profession is fast growing to be recognised as one that can also take on ophthalmology patients.
Peregrine adds: "The recently reported NHS pay increase also makes a hospital position more affordable, with a lot of part time roles, in addition to good job security."
The increase in the skill set of hospital optometrists has in fact resulted in a growth of jobs available in the UK with the last five years seeing a three-fold increase.

---