---
---
Contact
Kirkham Young Ltd.
7 Watch Oak Business Centre, Chain Lane, Battle, East Sussex TN33 0GB
T

+44 (0)1424 777745

F

+44 (0)1424 777746

E
Healthcare firm to expand after experiencing a good year
25/01/2019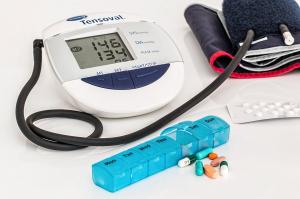 My Health Clinic, an independent healthcare provider managed and run by parent company Minor Ops, is looking to expand its services and workforce following a successful financial year.
The Gosforth-headquartered company, which provides a number of medical services such as audiology, ophthalmology and podiatry to its private clients and patients in the NHS, experienced a 133 per cent increase in turnover in the year ending November 2018.
Founded in 2007, My Health Clinic has since grown to encompass a team of 10 consultants and 25 nurses, and is eyeing further staff expansion as a result of the strong year. The company also acquired a 3,800 sq ft clinic in October 2017 after securing a funding package from Lloyds Bank Commercial Banking.
Managing director of Minor Ops, Rob Boyce, said: "While we've been working with our partners in the NHS for more than a decade, we only began offering private services 18 months ago as a way to help diversify our business. It's since become the fastest growing part of our company.
"Having our own space has meant we can now combine all of our services under one roof, and provide space for our administrative functions. It's also given us room to physically expand and add new services, as well as boosting the number of cross-referrals between the different elements of the business."

---