---
---
Contact
Kirkham Young Ltd.
7 Watch Oak Business Centre, Chain Lane, Battle, East Sussex TN33 0GB
T

+44 (0)1424 777745

F

+44 (0)1424 777746

E
GPSI programme boosts medical recruitment in Scotland
30/10/2018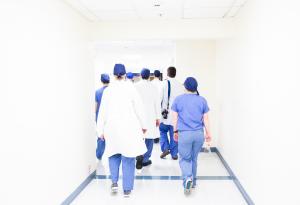 The GPSI scheme was introduced by the local medical committee in Ayrshire to increase recruitment of new GPs by offering protected time to work in a special interest area.
The programme has now exceeded expectations such that GP leaders are revising its model for the future.
Secretary of Ayrshire and Arran LMC, Dr Chris Black, said: "The challenge now is putting together a sustainable funding model and ensuring there is the right mix of specialities."
This is a positive outcome for the Scottish Government given the recent push to find a solution to the GP workforce shortage in the country.
The latest figures in Ayrshire show an overall increase in recruitment of GPs, but Dr Black remains cautious.
He said: "As an LMC we are very keen to promote see Ayrshire as a place to live and work and at the last meeting, we heard that on the new joiners list there are 10 additional salaried or partner GPs in the area – that is in addition to the GPSI positions.
"We don't know how much that is down to the campaign, but it has probably been a factor."
The latest strategy in England to attract GPs is to provide a streamlined recruitment process including an £18,000 relocation package for GPs wishing to enter the UK from Australia.

---