---
---
Contact
Kirkham Young Ltd.
7 Watch Oak Business Centre, Chain Lane, Battle, East Sussex TN33 0GB
T

+44 (0)1424 777745

F

+44 (0)1424 777746

E
Cambridge medical company bought by global safety firm
07/09/2018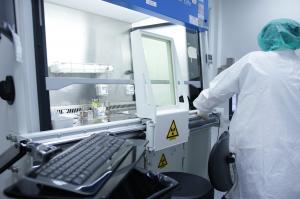 A human factors services company with a specialisation in medical technology has been snapped up in a deal by UL, a global safety business.
Medical Device Usability, headquartered in Cambridge, conducts usability tests on medical devices to ensure that they meet regulatory requirements. The company also helps others test their products to see if they will compete in a commercial market.
The takeover by UL is expected to boost its own capacity and expertise in medical human factors which will allow the business to provide more services to its UK and European clients.
Medical Device Usability's chief executive and founder Richard Featherstone said: "Our group's shared reputation for delivering safe and effective medtech services will allow us to significantly accelerate our growth and access to global markets, in addition to providing our customers with a broader range of complementary services and expertise.
"Clients can rest assured that customer service and technical quality will remain our top priorities and that our newly integrated capabilities will deliver even more value."
Both parties agree that human factors engineering is a vital part of testing medical devices to ensure they are safe and effective.
Vice president and general manager of UL's life and health sciences division, Upayan SenGupta commented: "Working as one, the combined entity will respond to the growing market need for human factors consulting services across the globe and build on UL's mission to make the world a safer place while helping companies create and protect their product's brand value."

---