---
---
Contact
Kirkham Young Ltd.
7 Watch Oak Business Centre, Chain Lane, Battle, East Sussex TN33 0GB
T

+44 (0)1424 777745

F

+44 (0)1424 777746

E
Biopharmaceuticals company enjoys continued growth
08/01/2019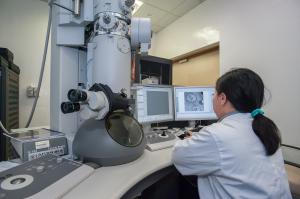 Fujifilm Diosynth Biotechnologies, a Billingham-based biopharmaceuticals manufacturer with a new laboratory in Redcar, has enjoyed a period of sustained growth and is expected to expand further over the coming year.
Part of the larger Fujifilm organisation with branches all across the world, the company manufactures and offers development services to numerous pharmaceutical businesses creating vaccines, biologics and other therapies.
The UK division of the company has achieved a turnover of £81.4 million, up 7 per cent in the year ending 31 March 2018.
Fujifilm Diosynth Biotechnologies also recorded a marginal increase in gross profits from £23.4 million in 2017 to £23.7 million in 2018.
The May 2017 opening of the Redcar laboratory at the Wilton Centre is said to have inspired sales growth, especially in process development services.
Fujifilm's strategic report, which detailed the results in the six months finishing September 2018, stated that the company has "continued to grow with anticipated improvement in turnover continuing the upward trend."
The company is also anticipated to expand over the coming years with the development of a BioCampus worth £14.5 million. The project is likely to add 43,000 sq ft of office and laboratory workspace in the Billingham centre, and is expected to draw in jobs for research and development initiatives accordingly.

---