---
---
Contact
Kirkham Young Ltd.
7 Watch Oak Business Centre, Chain Lane, Battle, East Sussex TN33 0GB
T

+44 (0)1424 777745

F

+44 (0)1424 777746

E
AI startup to invest $100 million into creating 500 new jobs
14/09/2018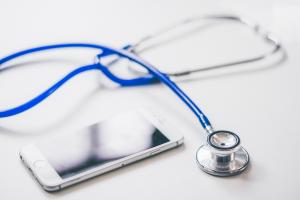 Founded in 2013, British medical startup Babylon Health is set to invest $100 million to create new jobs to develop the use of artificial intelligence in healthcare. Babylon is looking to hire researchers, scientists, and engineers over the next year, and bring its workforce to a total of 1,000 members.
The startup has already engaged contracts with the NHS and embedded its AI medical service in Samsung phones in the US.
The company is the developer of the AI-powered platform that assesses symptoms and diagnoses illnesses to the same capability as a GP.
Chief executive Ali Parsa said: "Artificial Intelligence has the potential to improve the capacity of our healthcare professionals to safely care for more patients, whilst allowing them to maintain meaningful patient-carer interactions as well as a more realistic work-life balance."
There are plans to use the technology to assist with management of chronic diseases.
Parsa added: "One person every few seconds is using our technology. We published the paper, we showed the methodology [...] the only thing we didn't do was this situation of waiting 18 months for a peer-reviewed paper."
The company is focussed on growth and expansion with a view to move into its new headquarters in London equipped with new staff within the next 18 months.

---