---
---
Contact
Kirkham Young Ltd.
7 Watch Oak Business Centre, Chain Lane, Battle, East Sussex TN33 0GB
T

+44 (0)1424 777745

F

+44 (0)1424 777746

E
£2m investment to create jobs at Nottinghamshire science firm
06/11/2018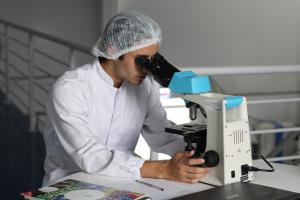 Copley Scientific, a leading pharmaceutical test equipment firm, has made a £2 million investment into its headquarters at Nottinghamshire.
Completion of the expansion works took 18 months and more than doubled the size of the building.
In order to expand and offer new services, Copley Scientific undertook refurbishment of its existing site to now provide customers with a training centre to learn about its products and regulations.
Richard Postlethwaite, Chief Operating Officer, said: "We are a growing organisation and we were running out of room in the old building so we decided to build on the side. It is to cater for our needs now and in the future.
"It is excellent. It is very modern and very nice to work in for the team. It is not just for customers, it is for the employees as well. We have moved all of the office facilities as well so they (staff) are quite happy with the new approach.
"It allows us to grow, which is our ambition anyway."
With a turnover of £12 million and a staff of 25 people, its team has grown over the last year and there are plans to increase more members in the future.
The product assembly areas and office facilities of the firm have now moved to the extension.

---